A Portfolio/Project section is a section on the website where you can display unlimited separate articles relating to your business, usually of your latest work, or showcasing unique aspects of your business. Each Portfolio/project is a complete separate article, with its own unique page.
We use them on our own website, so if you click on "Bespoke Website Design" you have a list of some of our work that we have created, with each website a completely separate page.
The projects can be stored in Archives, allowing the user to navigate through previous project by category or date etc.
You can then also showcase your Projects on your homepage or other areas of your site.
Blogs are a fantastic way at showcasing your latest work visually, but also serve another purpose – they're great for SEO. It is very easy to add a lot of good keywords which you wish to rank for throughout your projects.
Here are a few other examples of how our customers have used Portfolio/Project sections on their website:
Aquarius Bathrooms in Blackpool have a nice, simple, clean one-page website. If you click on "Our Projects" it takes you to that section on that webpage. They have chosen to display their 4 latest Project's on their homepage with the option to view all articles.
Below you can see an image of their homepage, listings for the rest of their work and an example of one of their projects.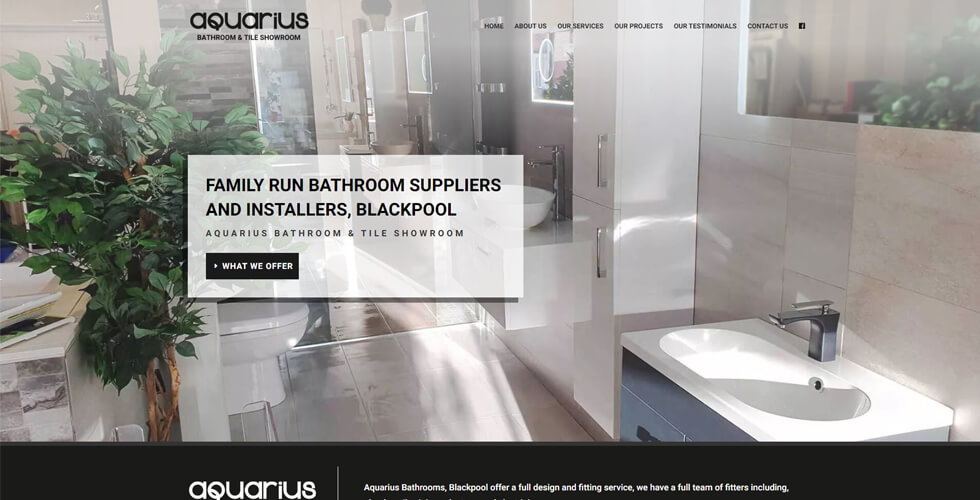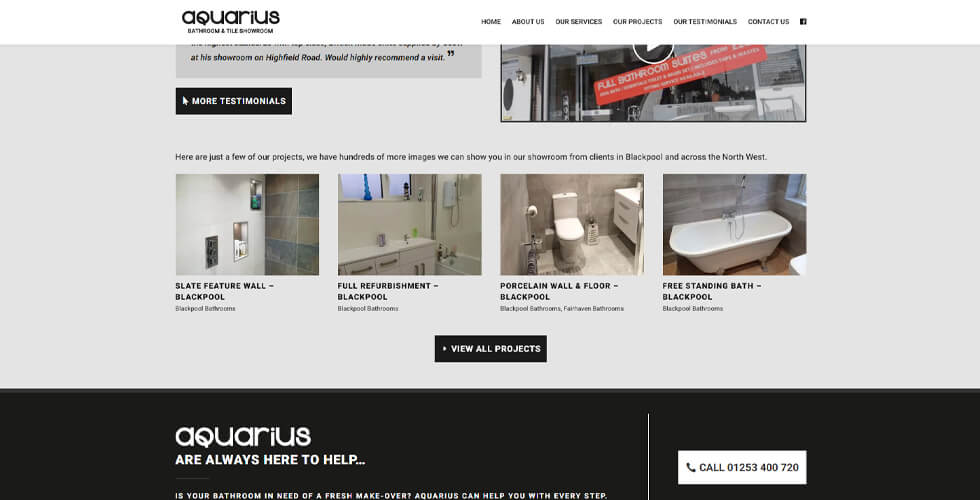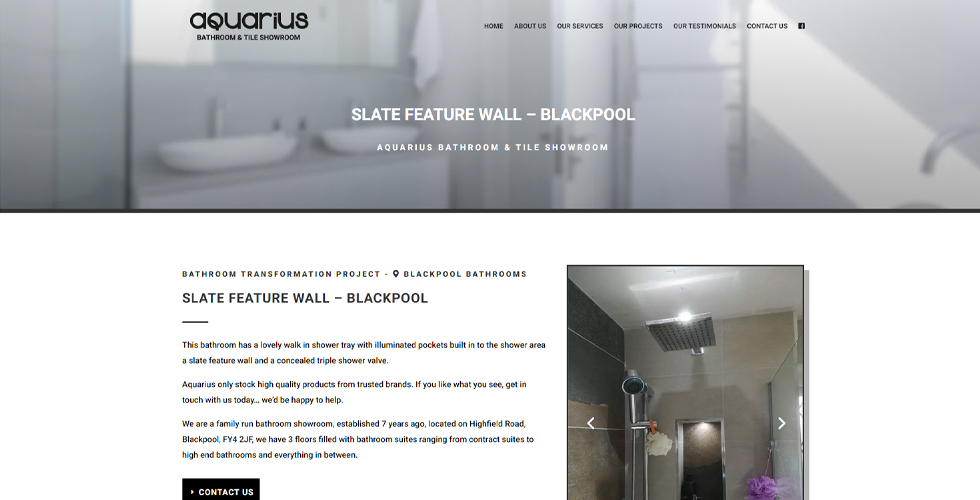 Mendo Design have a much bigger website, and have added 3 projects for each type of work they carry out. If you click on Signage in the menu, at the top of the Signage page are links to their 3 latest Signage Projects to click on.
Below you can see an image of their Signage Page and an example of one of their fantastic projects.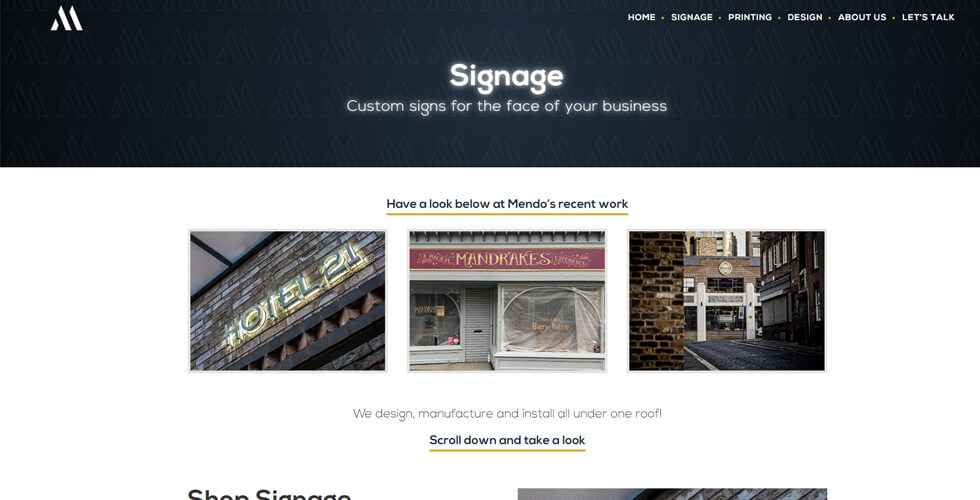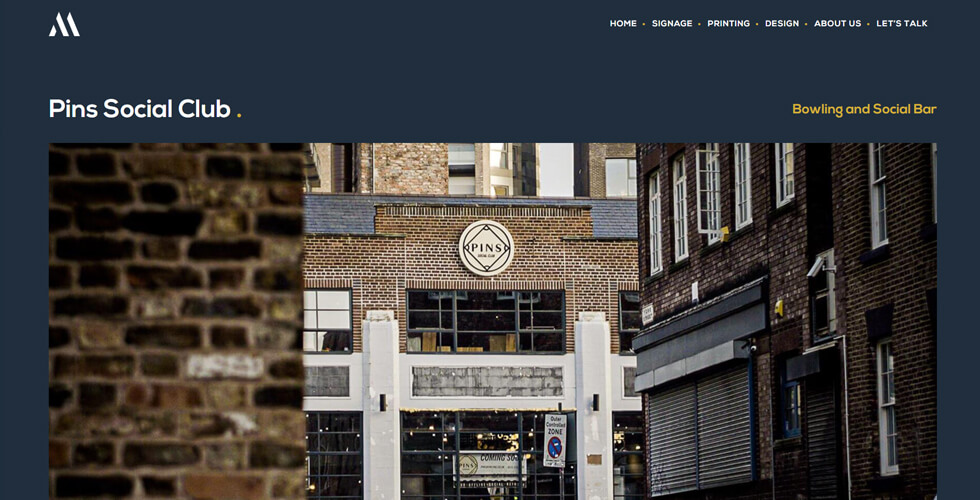 If you need advice on how to add a Project/Portfolio Section to your website, how they can be used, or for any other question please feel free to contact us with any enquiries.