A Google my business profile is an important tool for your business to improve how you appear on google search and in turn increase website ranking and attract new customers online.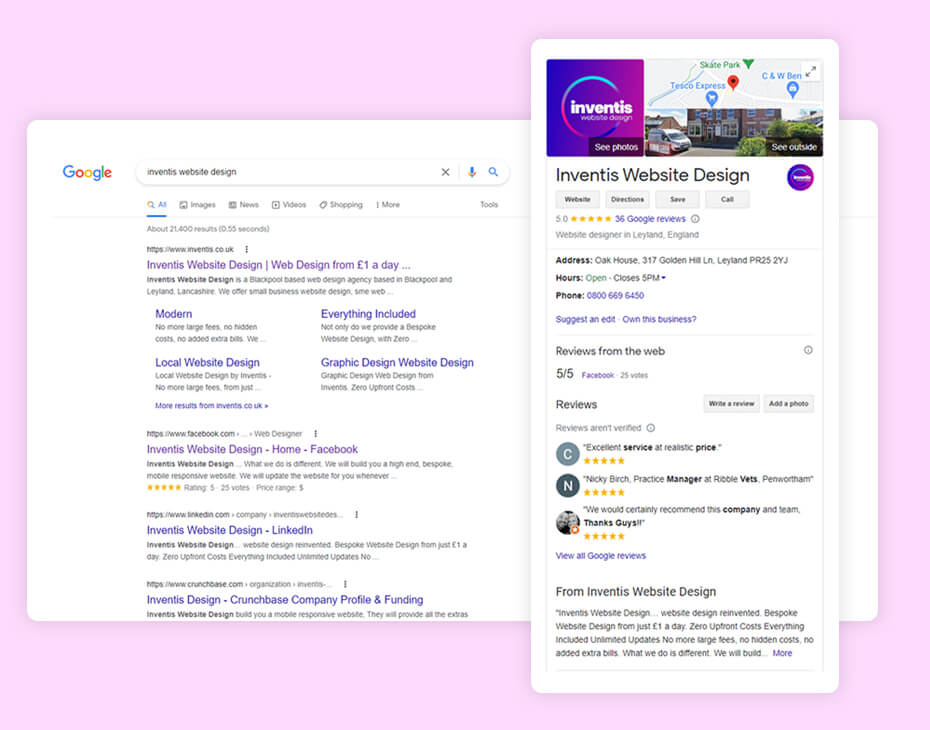 What is a Google My Business?
A Google business profile (formerly known as Google My Business or GMB) is a free online listing that allows businesses to manage how their business appear across Google. Creating this free profile is a great way to increase your visibility across Google services and optimize your listing to stand out against competitors and increases the opportunities your customers can see and engage with your business.
How to set up or claim an existing Google Profile
Before you can create a new google profile or edit an existing google profile you will need to have a google account.
If you already have a Google account, you're automatically logged into Google Business Profile Manager and you can request access to an existing business profile to edit it.
Create a new Google account and a new business listing here: business.google.com/create
Log in to and manage and existing business listing here: www.google.com/business
What's on your Google My Business Listing
The information on your Google My Business listing can be the first thing a potential customer sees when searching on Google and making sure the information is correct can also help with Search Engine Optimisation (where you rank on Google).
This is why it is vital to include all valuable up to date information about your business such as your website URL, address, telephone number and opening times, these could be vital in whether a customer will visit you and use your business, meaning if these details are incorrect you could potentially lose that customer/business.
Do I need to show an Address?
If you have a residential business or work from home you may want to keep your address hidden. You can target customers from a particular location or within a specific service area.
Google will first need your address to verify you are in a real business (they do this by sending a verification code to your address). Once Verified you have the option to hide your address and set up a service area business.
The Importance of Reviews
Once your Google My Business listing is set up people can then leave reviews about your business; they can rate their experience out of 5 and expand with an optional write up.
These reviews are really important as it develops trust, gives customers an insight into your business and most importantly online customer reviews can be a strong signal to search engines that communicates trustworthiness and authority, thus improving your position on Google Maps and on Standard google rankings.
Why You Should Reply
When your business listing receives any reviews, despite the rating that may have been left you should always reply. Replying to reviews is a good habit to get into, it shows you are willing to engage with your customer base and also allows explanation/expansion on any negative reviews if received.
Having any trouble with getting access to your Google Business Profile?
If you are having any trouble with getting access, changing information or anything else in regards to your Google My Business listing, Inventis can help. Get in touch with our team today on 0800 669 6450.
(Updated May 2022)