A News/Blog section is a section on the website where you can display unlimited separate articles relating to your business, typically used to keep customers up-to-date. Each blog is a complete separate article, with its own unique page.
To give you an example…. You're reading one!
All the separate articles are stored in Archives, allowing the user to navigate through previous article's by date, or by Categorizing them. For example, this Blog is under our category "Help & Advice".
You can then also showcase your latest Blogs on your homepage or other areas.
You can use Blogs for numerous different reasons, a new customer, latest news, job vacancies, customer help, latest work – the list is endless. They tend to be text heavy posts, however you can also place images and videos within the Blog too.
Blogs are fantastic at keeping your customers up to date with your latest information, but also serve another purpose – they're great for SEO. Because they are text heavy, it is very easy to add a lot of good keywords which you wish to rank for throughout your blogs.
Obviously by reading this you have seen how we use Blogs, here are a few other examples.
Bright Futures Nursery in Bolton have a nice, simple, clean one-page website. If you click on News in the Menu it takes you to that section on that webpage. They have chosen to display their 3 latest news articles on their homepage with the option to view all articles.
Below you can see an image of their homepage, blog page and an article. As you can see they use the News section to keep their parents up to date with the Nursery's latest news. This has saved them the task of having to print and hand out monthly newsletters.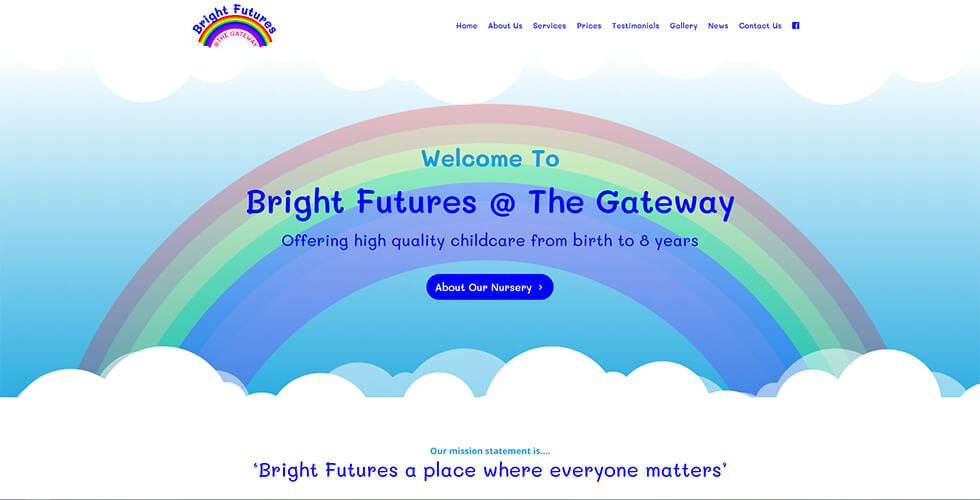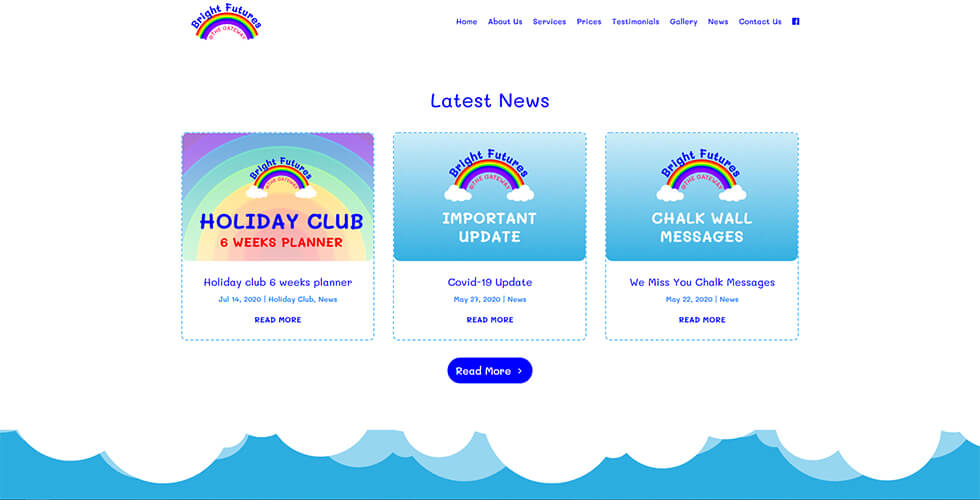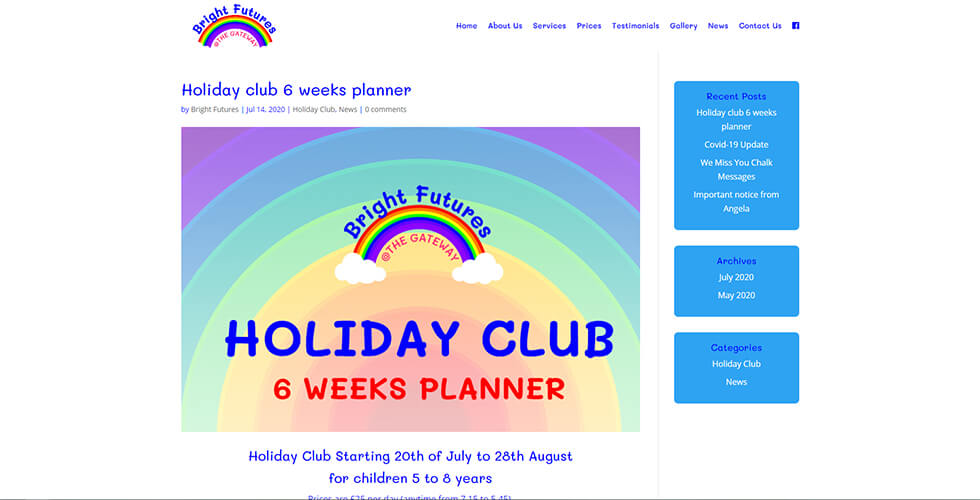 Ribble Vets has a much larger website. This time if you click on the News Button in their menu, it takes you direct to their separate Blog Page. Below you can see images of their Blog Page with Navigation by Date and an article. The Latest News page has been increasingly important for informing customers of the latest procedures during the Covid19 Pandemic.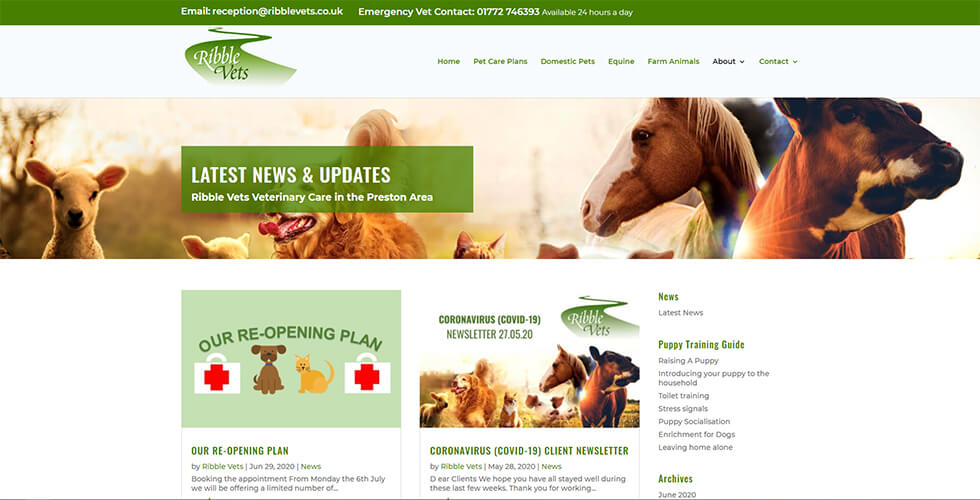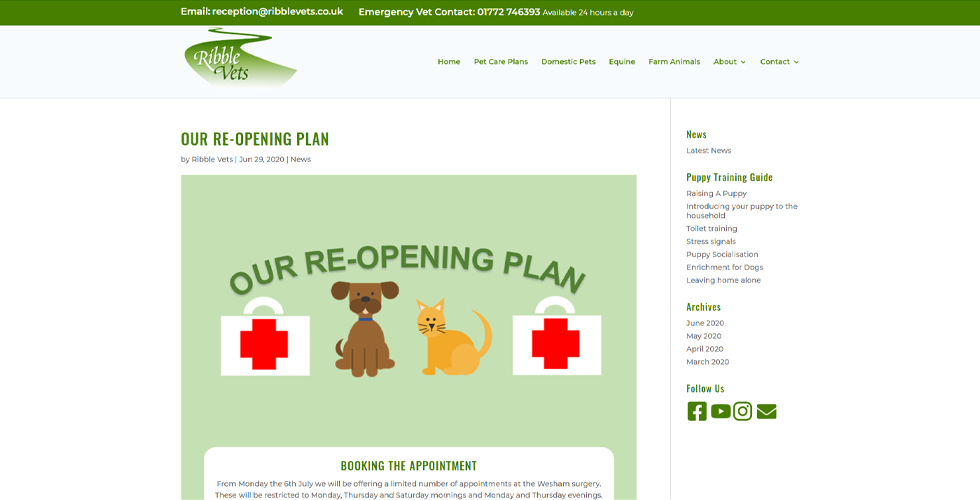 If you need advice on how to add a Blog/News Section to your website, how they can be used, or for any other question please feel free to contact us with any enquiries.